Woah, only just realised it has been November since our last post....I blame the copywriter personally. So...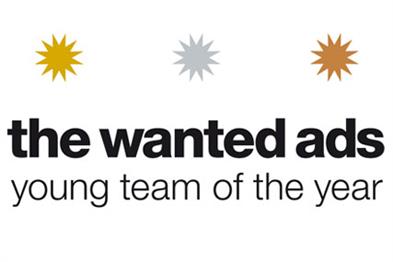 It's that time of year again and as the sunshine began to grace London's shores we headed over to the London Art House for the Young Team of the Year competition run by the Newspaper Society.
Another one-day competition, the idea is to answer a brief in 5 hours and present it, all with the focus on local media. Our brand this year was Mars and the brief was pretty good, focusing around their sports credentials. Once again, our good friend and fellow YCCer Julia Earthrowl came up trumps (the girl with the Midas touch obviously - she came runner up in the UK last year, then only went and won Best YET in Belgium) with her partner and also fellow YCCer, Polo.
There was a pretty impressive judging panel lined up, featuring Shaun McIlrath (ECD of Iris), Phil Kitching (DCD of Iris) Paul Belford (ECD of Thisisrealart), Tiger Savage (ECD of Tiger'sEye), Joe De Souza (CD of Karmarama) & Sam Ball (CD of Lean Mean Fighting Machine). Stef Jones (CD of Big Al's Creative Emporium). As with last year, once the judges arrived, they went around the groups seeing if they could offer bits of advice before the final bell went.
We'd love to show you what work we came up with, unfortunately all our scamps were destroyed in a mini flood at the Art House. It does sound like a bit of a 'dog ate my homework' tale but we can assure you our ideas weren't THAT bad.
There will be a full write up of the day on the YCC website soon so if you'd like to read a bit more, head on over! In the meantime, congratulations again to Julia and Polo and to runners-up Dave Wigglesworth and his partner.